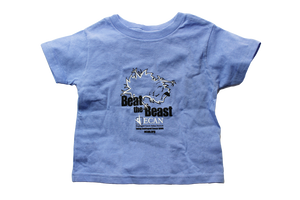 Our toddler-sized shirts show a kid-friendly beastie and a way for even the smallest among us to join the fight against the beast! Youngsters can wear these to show support for someone they love who is battling the beast.

Shirts are 100% cotton.
Toddler sizes available in 3 and 4.